National Competitor Analysis
Where does MOI stack up next to the competition?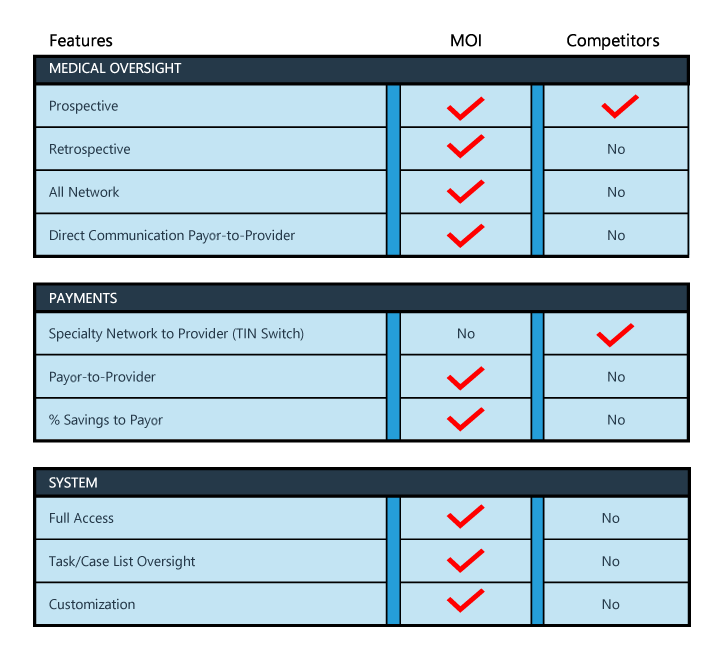 MOI MODEL vs PPO and Other Specialty Networks
The MOI model is a hybrid blend of the traditional PPO savings model (full billing transparency) with the superior savings of a specialty PT/OT/Chiro network PLUS full medical oversight for ALL PT/OT/Chiro bills rather IN Network, OUT of Network, Prospective or Retrospective.
No one else in the industry is offering this service. It is the only model of its kind in Workers' Compensation.
Because this platform was built on state-of-the-art HTML-5, it is completely web-based and can be utilized from your desktop to your smartwatch.
Our platform has the ability to effectively provide medical oversight, while at the same time significantly increasing the communication lines between the Providers and Payors, the MOI platform yields incredible efficiencies in the adjusters/nurse case managers daily work flows.